So I went down to Union Square last week after having taken a client who's getting married this Sunday at West Point to brunch in Chelsea earlier.  It was dubbed "MCA DAY" where fans of the Beastie Boys came together and listened to BBoy tunes and talked with other fans about the impact Adam Yauch had on their lives.
I didn't really know what to expect.  It was a pretty impromptu memorial but I thought I'd ch-ch-check it out just because.  To my utter surprise, Adam Horovitz (aka Adrock) was there chilling with all of people that came down to honor MCA.  Apparently he was so moved by the tribute that he had to come down and show his gratitude.
I was able to chat with him a little bit as well as get his autograph.  I also got a second (1/400th of a second, to be exact) to take a portrait of him and this is what I got.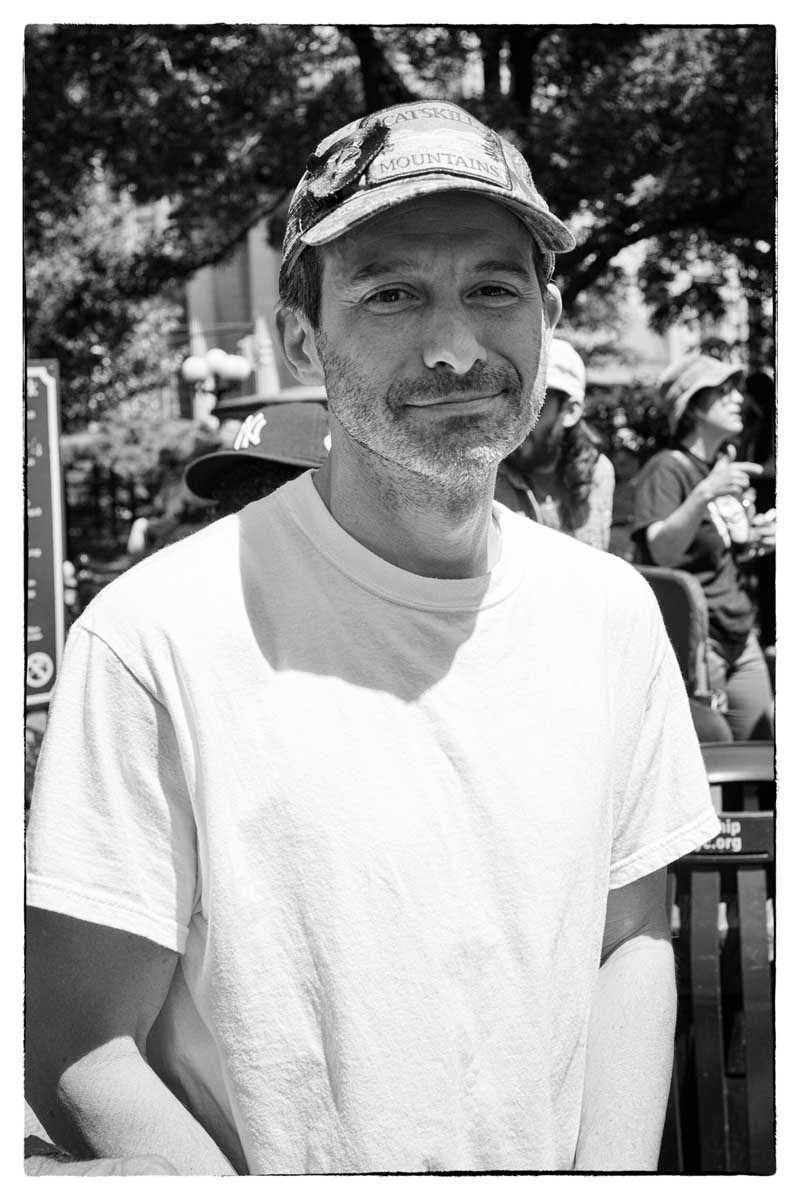 This obviously shoots straight up to number one on my favorite portraits.  It's not a particularly well shot portrait, to say the least.  The lighting is super harsh and it's so contrasty… It's not even backlit with the crazy sun… its more TOP lit… but for me, this is one of those images that despite all its technical flaws, the subject of the photo and his expression means so much to me that I can overlook those imperfections.
Capturing a moment like this makes carrying my heavy ass Canon 5d MkII and 35mm f1.4L lens around everywhere I go so worth it.
***
Other random shots I want to share…